Aldermen
Position #1 Kathy Hansen (479) 636-6223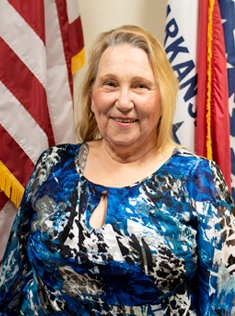 Councilwoman Kathy Hansen (Position 1); likes working in her art studio and working along side her husband Chuck. She has held the position of council woman from 1997 to present. She has seen many changes in Avoca and helped with many of these changes, including the erection of the Avoca Town Park & the Steam Whistle Park.

Position #2 Jeannie Smith Rollins Phone # 501-941-9662 jeanniesmithrollins@gmail.com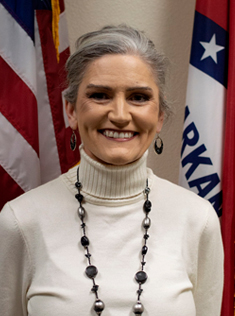 Councilwoman Jeannie Rollins (Position 2); Jeannie was born and raised in the Avoca/Garfield area. Jeannie was a 1993 graduate of Rogers High School. She graduated Cum Laude with a BSE in Early Childhood Education from the University of Central Arkansas in 1997. Ms. Rollins was a member of the UCA Women's Cross Country team from 1993 to 1997. She was also named on the the Dean's List throughout her college years. Jeannie graduated Magna Cum Laude with a Master's Degree in Teaching in 2001 from Harding University. Jeannie was a classroom teacher and school bus driver for 20 years in Cabot, Arkansas. Ms. Rollins earned Lonoke County's Bus Driver of the Year Award in 2003 and the district's Teacher of the Year Award in 2017. Jeannie currently owns and operates Choo Choo's Pizza, Fireworks, & More in Avoca. This is her first year to serve on the council.

Position #3 Oscar Alvarenga Phone # 479-616-0979


Oscar's nickname is Taco and has been an Avoca Volunteer Firefighter since 2008. He loves his daughter and spending time with her. Oscar likes to keep busy, besides volunteering his time, he works for the City of Rogers Water Utilities and is an apprentice Funeral Director. Oscar was appointed council man in 2019 to present.
Position #4 Katie Rairdon (479) 899-4824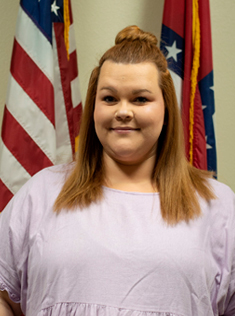 Council woman Katie Rairdon (position 4); Katie is a newlywed and loves animals of all types. She is a lifelong resident of Avoca and works as a Medical Receptionist at Avoca's OCH Benton County Clinic. Katie was appointed council woman in 2021 to present.

Position #5 Jay King (479) 633-3003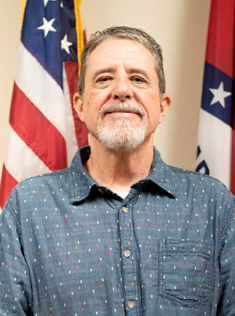 Councilman Jay King (Position 5); likes bike riding with his wife Julie and spending time with his daughter Shelby. Jay & his wife have beautiful horses, they enjoy tending to. Jay was a member of the Planning Commission from 2012 to 2019. From 2016 to 2019, he held the position of Planning Chairmen. Jay has been a councilman from 2015 to present.

Regular council meetings are held 6:30 PM the 2nd Tuesday of each month at the
Town Hall., 222 N.Old Wire Road.
Town Council Minutes
2023
August
July
June
May
April
March
February
February (Special)
January
2022
December
December (budget)
November
October
September
August
July
June
May
April
March
February
January
2021
December
December (budget)
November
October
September
August
July (signed)
June
June (signed)
May
April
March
February
January
2020
December Budget
December
November
October
September
August
July
July (Special)
June
May
April
March
April
February
January
2019
December
December (Budget)
December (Rescheduled)
December (Canceled)
November Minutes
October Minutes
September Minutes
August Minutes
July Minutes
June Minutes
May Minutes
April Minutes
March Minutes
February Minutes
January Minutes
2018
December Minutes
December Minutes - Special Council Meeting
November Minutes
October Minutes
September Minutes
August Minutes
July Minutes
June Minutes
May Minutes
April Minutes
March Minutes
March Minutes - Special Council Meeting
February Minutes
January Minutes
January Minutes- Special Council Meeting